WHITEHALL COLLEGE IS GOING ORANGE
WHITEHALL COLLEGE IS GOING ORANGE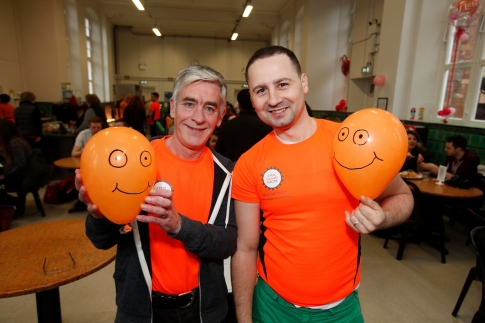 WHITEHALL COLLEGE OF FURTHER EDUCATION GOES ORANGE!
Whitehall College of Further Education took part in the first annual Cycle Against Suicide #SchoolsGoOrange day on the 17th February 2017.
Students and staff set the college community glowing orange for mental health awareness as part of Cycle Against Suicide's first annual #SchoolsGoOrange day.  Simultaneously schools around the country also turned orange to spread the message that "It's OK not to feel OK; and it's absolutely OK to ask for help".
#SchoolsGoOrange aims to drive mental health awareness and promote help-seeking behaviour in schools and colleges across all 32 counties.
Whitehall College decided to play their part by hosting a mid-term event with an orange theme!  Students and staff supported the orange themed event by wearing orange and participating in a table quiz which was hosted by the student council and a lip sync competition!!  
The student council also held a raffle at the event in aid of the Caroline Cancer Research Foundation, a charity which Whitehall College of Further Education have been supporting for several years.
For more information on this, the 2017 Cycle Against Suicide, or the Cycle Against Suicide Schools Programme, check out: www.cycleagainstsuicide.com, or @CASuicide on Twitter and check out http://thecarolinefoundation.com for information on the Caroline Cancer Research Foundation.